Save our men by making GP visits more manly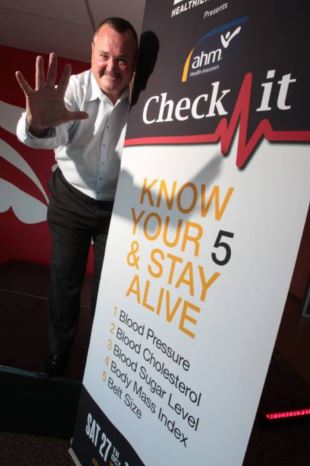 News again a man has died far too early. Don Randall, 62, the federal MP for the seat of Canning, was found dead of a heart attack in his car last month.
Heart disease, strokes, they swat our men as if they were flies.
There are the stories like those of Angus Hawley, 46, who died in April, reportedly after suffering a heart attack , a day after flying from Sydney to New York. He'd worked out and then had dinner with friends. Or David Goldberg, 47, the husband of Sheryl Sandberg, who collapsed on a treadmill , struck his head and died.
We can't know whether regular visits to general practitioners would prevent deaths like these – but we do know this.
It's hard to get men to visit the doctor. And when they do go, they don't go very often. Men are nearly three times as likely to die of coronary disease as women – and much less likely to use preventative health checks like cholesterol checks. And by the time men and women reach the age of just 15, women spend longer with their GPs than men.
Read the full story here . . .
Thanks to Jenna Price and The Courier for allowing us to publish this snippet.